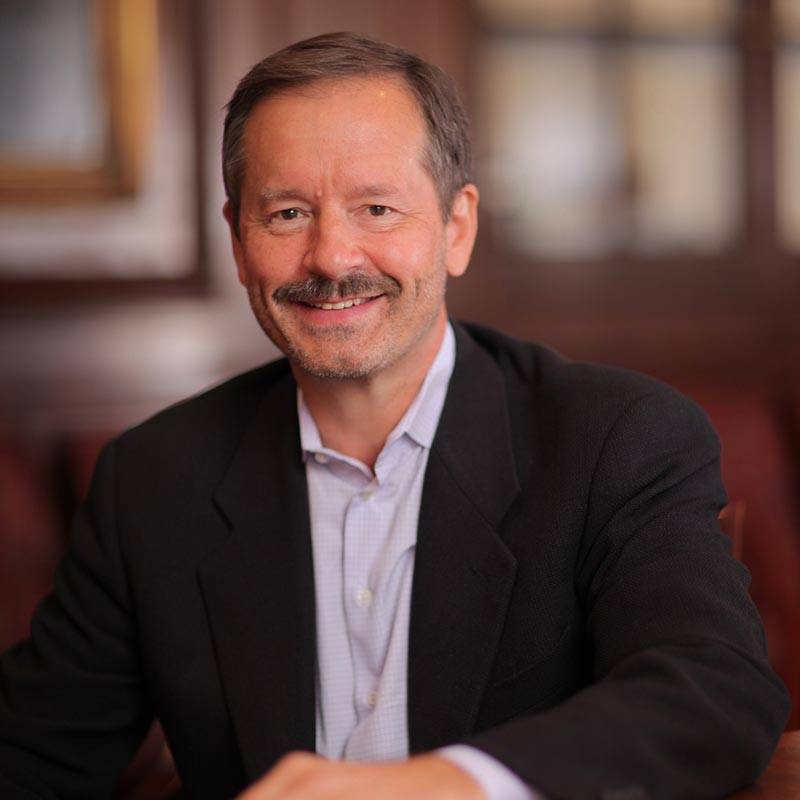 Prof. Lewis C. Cantley
Professor of Cancer Biology in Medicine and is the Meyer Director of the Sandra and Edward Meyer Cancer Center at Weill Cornell Medicine
Lewis Cantley has made significant advances in cancer research, stemming from his discovery of the signaling pathway phosphoinositide 3-kinase (PI3K) in 1984. His pioneering research has resulted in revolutionary treatments for cancer, diabetes and autoimmune diseases.
The author of over 400 original papers and more than 50 book chapters and review articles, Dr. Cantley is a fellow of the American Academy of Arts and Sciences and a member of the National Academy of Sciences. He graduated summa cum laude with a B.S. in chemistry from West Virginia Wesleyan College (1971) and obtained a Ph.D. in biophysical chemistry from Cornell University (1975).
He conducted postdoctoral research at Harvard University, where he was appointed assistant professor of biochemistry and molecular biology in 1978.
He became a professor of physiology at Tufts University in 1985, but returned to Harvard Medical School as professor of cell biology in 1992.
He became chief of Harvard's new Division of Signal Transduction, and a founding member of its Department of Systems Biology in 2002.
In 2007, he was appointed director of the Beth Israel Deaconess Cancer Center. He joined the faculty of Weill Cornell Medical College and NewYork-Presbyterian Hospital in 2012
ABSTRACT
Title: PI 3-Kinase and Cancer Metabolism
Summary: Phosphoinositide 3-Kinase (PI3K) is activated by insulin and other growth factors to mediate cell growth. The PI3K enzyme encoded by the PIK3CA gene is one of the most frequently mutated oncogenes in human cancer.
This same enzyme mediates insulin responses in liver, muscle, fat and other tissues and drugs that inhibit this enzyme have the expected effect of raising serum glucose and insulin levels.
Data will be presented showing that dietary and pharmaceutical interventions that limit elevation of serum insulin improve responses to PI3K inhibitors in mouse models of cancer by preventing insulin-dependent activation of PI3K in tumors.
Donate to Cancer Research
All donations to the IACR go directly towards supporting early-stage oncology scientific researchers in their work.
IACR 2023 Carer's Bursary €300
Apply for funding towards additional costs of care while attending conference. Five Bursaries Available. 
Registration/ Membership for IACR 2023
Registration for the 59th Annual Conference in the Radisson Blu hotel, Athlone is Now Open.
EACR Membership is Included
The IACR is an affiliated national society and its members benefit from full membership of the EACR.
Biomedical Session Abstracts
Deadline: Midnight, Friday, 20th January 2023

Please note:
- Patrick Johnston Lay submission category is now closed
- Late Breaking Abstracts submitted to the Biomedical Sessions will be considered for Display Poster Presentation. 
Social Nursing and Allied Health (SNAH) Abstracts
Deadline: Midnight, Monday, 9th January 2023
SNAH abstract submissions will remain open until Monday 9th January.
Contact Us
Irish Association for Cancer Research
9A Coolkill, Sandyford, Dublin 18
Irish Association for Cancer Research (IACR) is a registered charity on the Register of Charitable Organisations.
Registered Charity Number (RCN): 20030117